A year passed and in Prague 2015 another bowling Barrel tournament was held. All 12 teams met once again on Thursday for a good pilsner beer that flows through "open tap" for free, for the roasted pork-knee that by then became a tradition for Prague's Barrel's Thursdays.
After the draw of qualifications, the next day teams tussled again in X bowling Žižkov. New team Bombey from Estonia fulfilled the role of the dark horse of the tournament even if they qualified as only number two on Friday.
The peak of Saturday was the play off between White nights from Russia and above mentioned Estonian team. Only the last round decided the winner of the bowling tournament.
For the Saturday evening and final ceremony was chosen the subterranean part of the pub Malostranská beseda in the very heart of picturesque Lesser Quarter.
Photos from the bowling tournament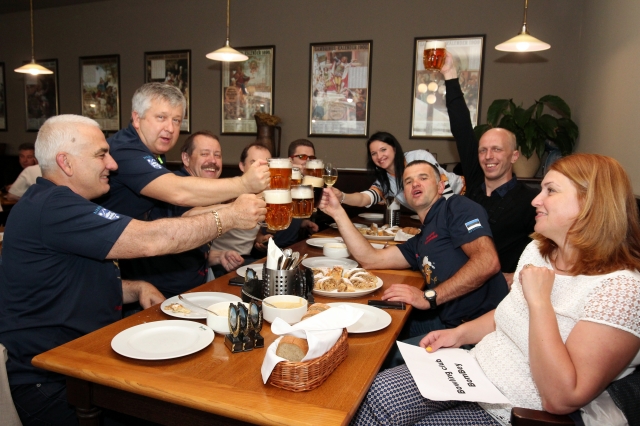 Video fro the tournament